Makanyane Safari Lodge Summary
Hidden in lush riverside forest, offering spectacular views of the Marico River and the surrounding bush and its wildlife, Makanyane Safari Lodge offers you the ultimate luxury – the freedom to do what you want when you want. The Makanyane Safari Lodge is situated in the 75,000 hectare malaria free wilderness known as the Madikwe Game Reserve.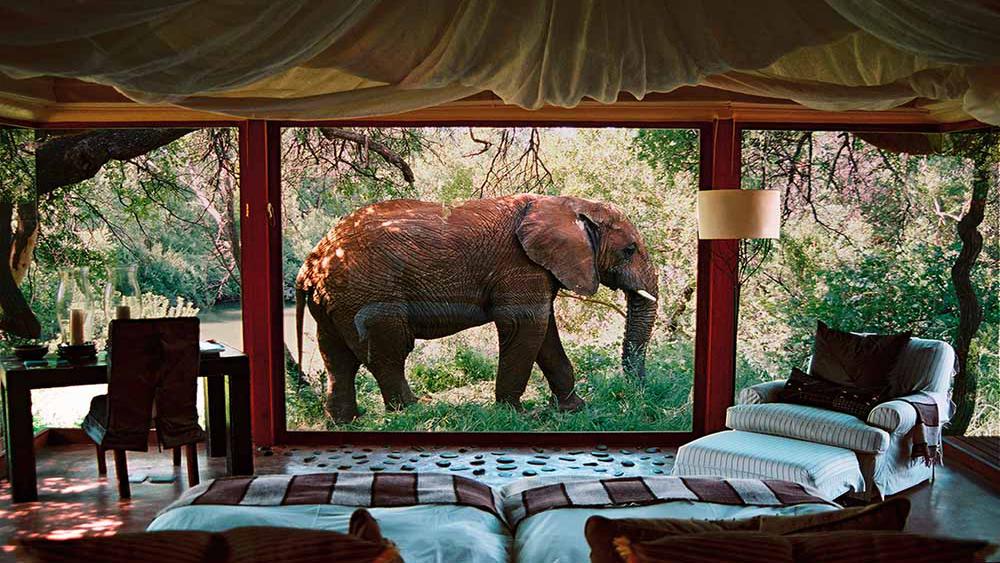 View wildlife from the comfort of your bed at Makanyane

What Africa Uncovered says…
Makanyane Safari Lodge is one of the best places to stay for a safari in the Madikwe Game Reserve. There are only 8 suites which ensures, excellent personalized service and the 2 hides just enhance the overall safari experience at Makanyane.
Makanyane Safari Lodge Description
Unfenced and constructed in natural stone, wood and thatch, the lodge has been designed to blend effortlessly with the surrounding bush. Each of the 8 luxurious suites have an open fronted lounge and a private sundeck. Glass-walled bedrooms and bathrooms offer uninterrupted views of the bush and Marico River. Makanyane Safari Lodge has earned and enviable reputation for its friendly service, outstanding cuisine and fine wine cellar.
Unique to Makanyane is a private sleep-out hide. Hidden deep in the bush, the hide overlooks a waterhole and enables guests to spend the night sleeping under the stars or watching for game coming down to drink. There is also a well equipped gym tucked away in the forest, alternatively, treat yourself to a massage or aromatherapy from Makanyane's onsite masseuse.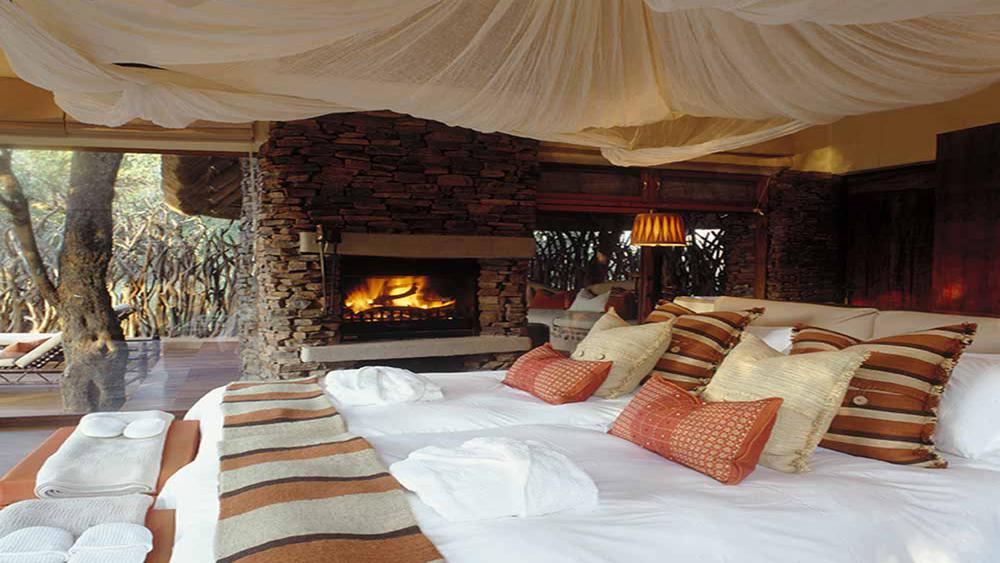 A beautiful suite at Makanyane

"Our honeymoon at Makanyane was superb! The suites were amazing and we saw all of the big 5 and and more. Truly fantastic!"
Julie & Daren – Australia
The Madikwe Game Reserve is home to the 'Big Five' as well as a large number of plains game and over 360 bird species. After settling into the open vehicle specially designed to ensure your comfort and safety, your ranger will take you to see the unforgettable sights of the African bush and in the process share a wealth of knowledge with you, from the fascinating private life of the dung beetle to the intricacies of the wild dog's social system.
A maximum of eight people in the vehicle ensure that you receive the ranger's individual attention and enjoy an unforgettable experience. Game drive times are flexible, with the drives going out at a time chosen by the guests. Spontaneous drives may also go out in response to animal activity near the lodge. To get even closer to your surroundings, game walks are offered in place of, or in addition to, the game drives. Armed and experienced rangers will lead you along game paths, in the footsteps of the animals, allowing you to experience the thrill of walking through this wild environment.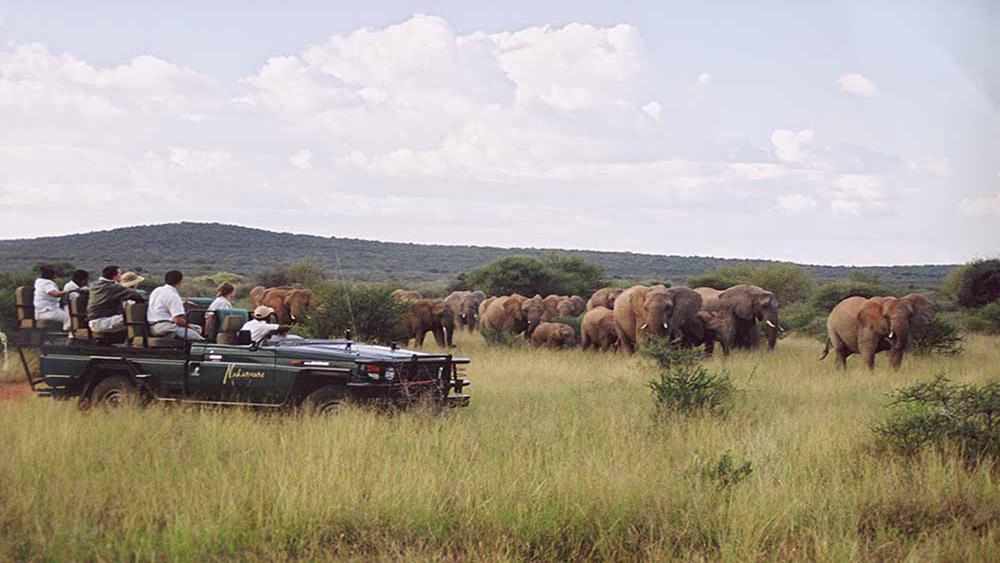 Wildlife viewing in the Madikwe Reserve
Enquire about Makanyane Safari Lodge
Guide Price: From USD $476 per person per night sharing
Rates may vary according to season