Little Madikwe Hills Lodge Summary
Little Madikwe Hills, is a private camp located at Madikwe Hills Game Lodge. Little Madikwe offers VIP's, families and groups of up to eight people their own piece of paradise in the malaria free Madikwe Game Reserve. The ultimate in luxury and privacy, Little Madikwe Hills boasts a 2-bedroom Presidential Suite with its own private Landover and game ranger, as well as a personal butler to take care of your every need!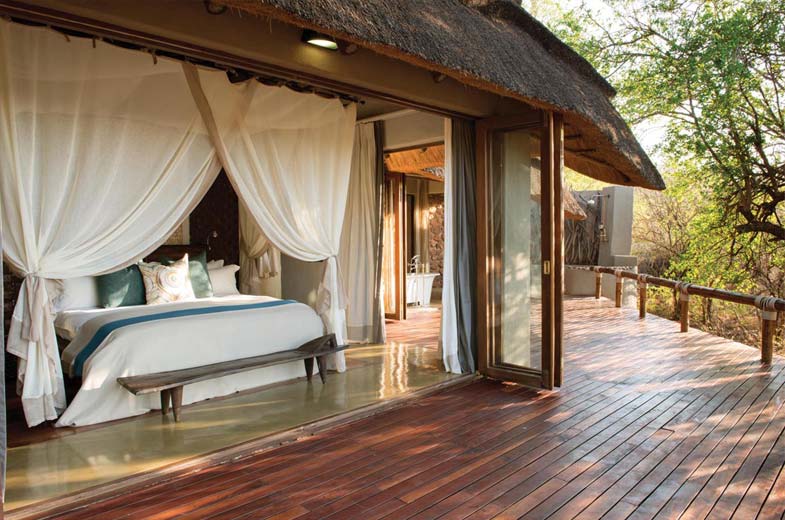 Above: Little Madikwe Hills
Little Madikwe Hills Lodge Description
Separate from the main lodge, Little Madikwe Hills is made up of one presidential suite which has two bedrooms and accommodates two to four people, as well as two additional standard suites next door if required – therefore enabling groups of up to eight people to experience the utmost in luxury and outstanding hospitality that Madikwe Hills has to offer. Besides the verandah and plunge pools, luxurious décor and added touches in the form of outside showers, fireplaces, underfloor heating and air conditioning, along with concertina glass doors that open the room up entirely are standard in each suite at Madikwe Hills, Little Madikwe Hills has one large swimming pool and also offers extended amenities to groups of guests wanting to truly get away from it all.
A well-stocked wine cellar, gourmet kitchen and entertainment centre complete the picture. Two additional standard suites can also be reserved to form a completely private camp, which accommodates up to 8 guests. Mouth-watering cuisine is created by your personal chef in the gourmet kitchen of the Presidential Suite. You can even pick up a few culinary tips whilst you watch your meal being prepared! A luxury is being able to set your own meal and game-drive times, making this the ideal exclusive family escape.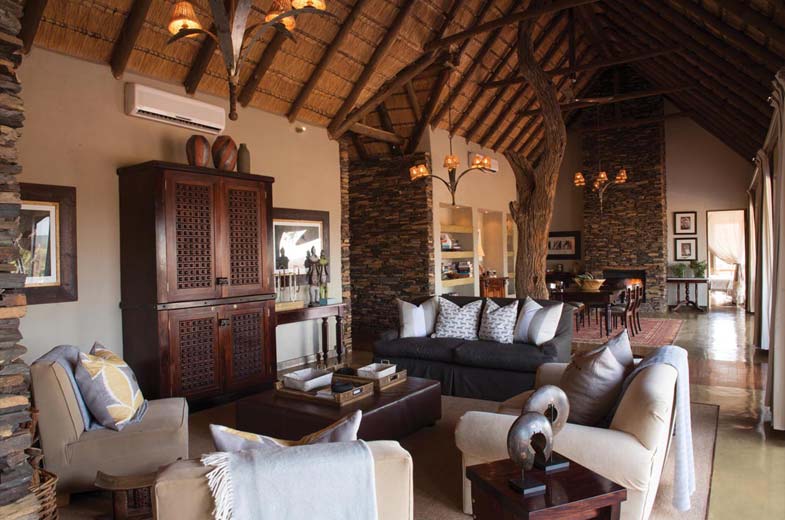 Above: Little Madikwe Hills Lounge
The malaria-free Madikwe Game Reserve is home not only to the 'Big 5', but also to a wealth of other fascinating creatures including the rare wild dog. Our team at Little Madikwe looks forward to showing you Africa's wonderful wildlife and to fulfilling your every wish, making your stay the ultimate in privacy and luxury.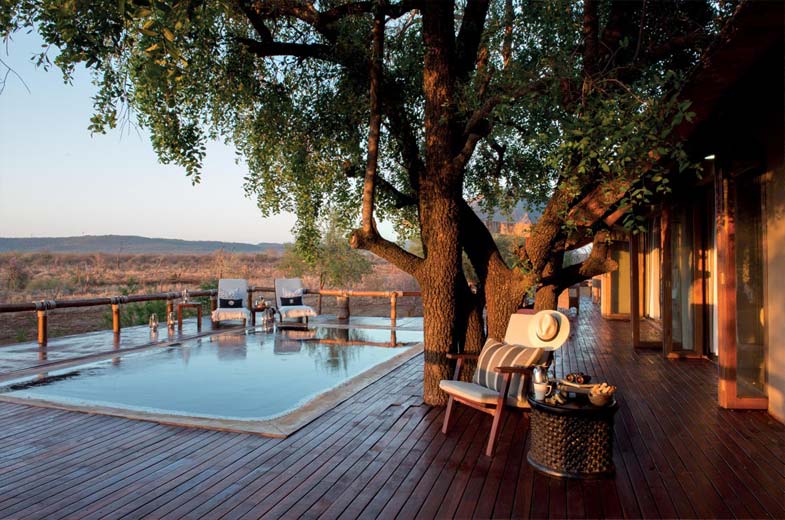 Above: Private Pool at Little Madikwe Hills
Enquire about Little Madikwe Hills
Guide Price: From USD $543 per person per night sharing
Rates may vary according to season