Sabi Sabi Earth Lodge Summary
Earth Lodge with its thirteen exclusive and ultra-luxury suites is one of the most unique safari lodges in South Africa. The suites at Earth Lodge are sculpted into a slope of Earth and the colours, décor and furnishings are expertly blended to create a lodge that is very unique.
Earth Lodge is the premier lodge in the Sabi Sabi collection where luxury and personal service exceed expectation.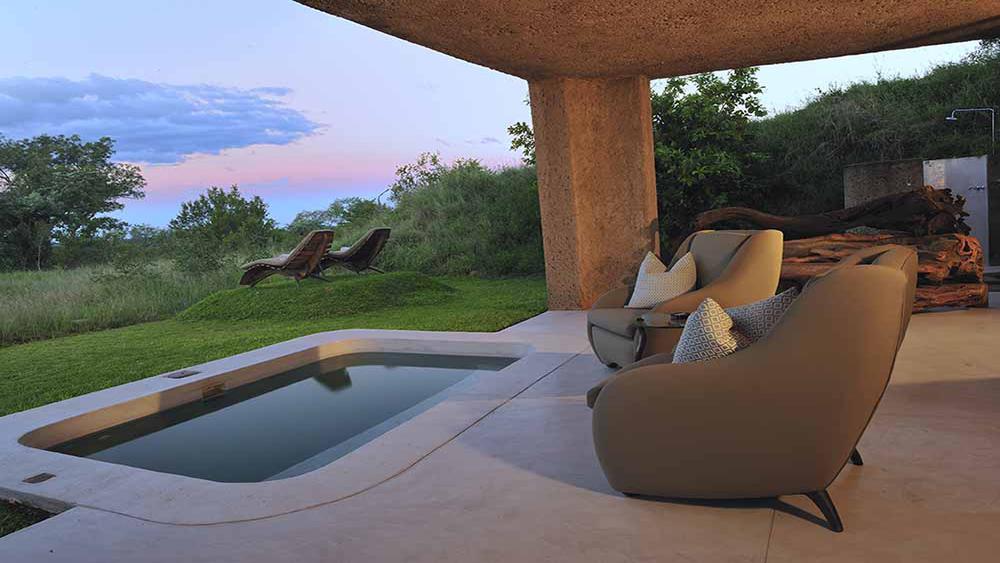 What Africa Uncovered says…
Sabi Sabi Earth Lodge is an iconic safari lodge. The unique suites are ultra-luxurious and Earth Lodge offers a premier Kruger Safari experience.
Sabi Sabi Earth Lodge Description
At Sabi Sabi Earth Lodge there are only 12 suites, in addition to the Amber Presidential Suite. Each is attended by a Private Butler and is appointed with specially commissioned furnishings, a secluded plunge pool and open air shower.
The Amber Suite is generous beyond belief in its dimensions and boasts its own exercise room, steam room, study and kitchen. It captures art and luxury in one unique experience. The boma, its walls sculpted from roots and built up piece by piece, captures the drama of an African night and embraces the power of the wilderness.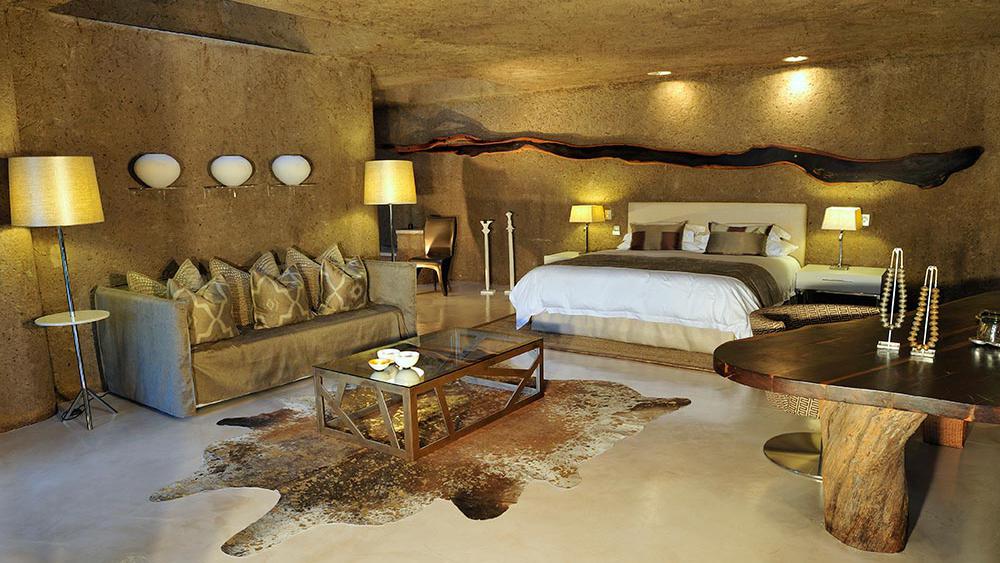 We were blown away by Earth Lodge and it was the perfect place to enjoy our Honeymoon. Thank you so much for recommending it!!!"
Sabi Sabi Earth Lodge offers both morning and late afternoon/early evening game drives in an open landrover led by an experienced safari guide and tracker team. These connoisseurs of the bush will track the animals for you whilst imparting their encyclopaedia of knowledge on all things relating to the bushveld.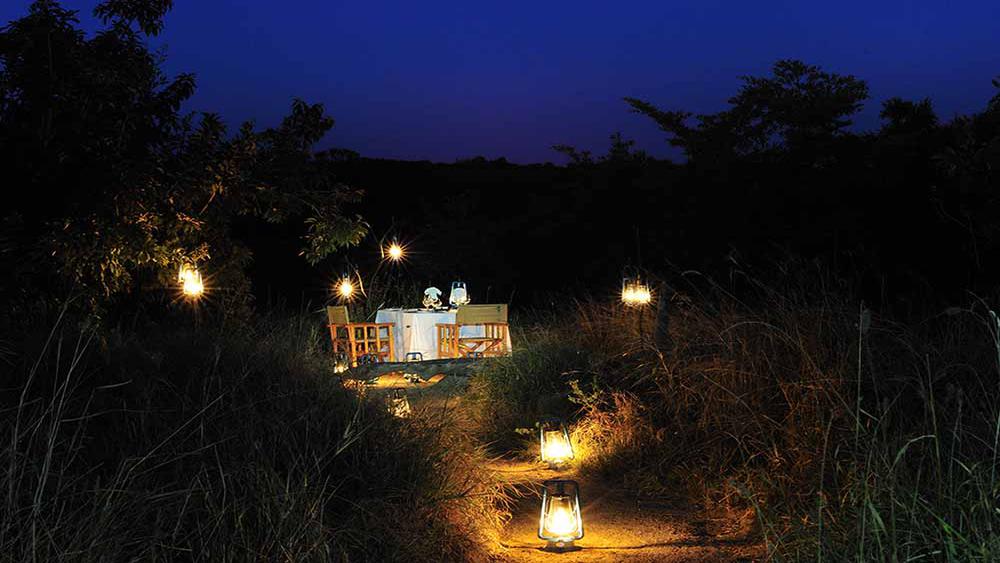 Enquire about Sabi Sabi Earth Lodge
Guide Price: From USD $926 per person per night sharing
Rates may vary according to season