SOUTH AFRICA TRAVEL INFORMATION
The best time to visit South Africa depends on the primary purpose of your vacation. If it is essential that you have hot sunny days and are staying for an extended period in Cape Town then the best time to travel is from October through to April. The weather in Cape Town is cooler with more chance of rain from May to September.
The best time to be on safari is in the dry season in the North East of South Africa which is from June to October. The vegetation is less thick and animals are forced to head to permanent sources of water which makes tracking them a lot easier. That being said the Sabi Sand Reserve and Timbavati Reserve bordering Kruger Park offer such a prolific game viewing experience that they are generally great to visit throughout the year.
Spring/Summer: September-April Autumn/Winter: May-August Although South Africa's climate varies considerably across its various regions and environments, temperatures remain comfortable throughout the year. The best time to visit for safari is between June to October, when there is less rain and much less dense vegetation, making animal sightings far more frequent. On the whole it is a dry country with a mean annual rainfall of 502 mm. Summer temperatures average between 15-30ºC (60-96ºF) at midday. KwaZulu-Natal has a sub- tropical climate with high humidity in summer. The southern Gauteng region has hot summers with occasional thundershowers and frosty winters, while the eastern part of this region (known as the Lowveld) enjoys mild winters. The Cape interior and the Free State have similar weather conditions to the southern Gauteng region. The Western Cape region has a Mediterranean climate with warm, dry summers and cold, wet winters.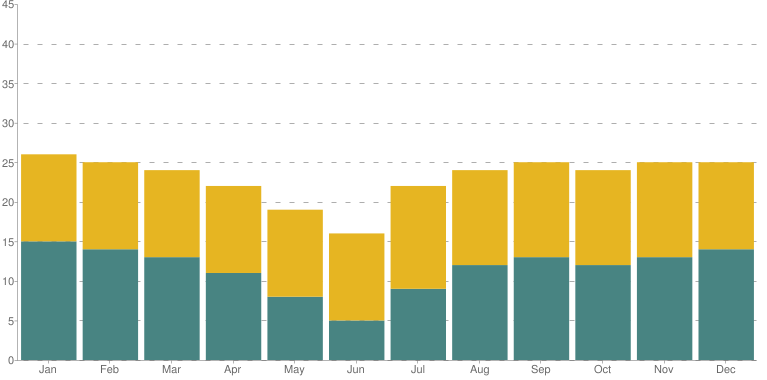 These are the average highs and lows for Johannesburg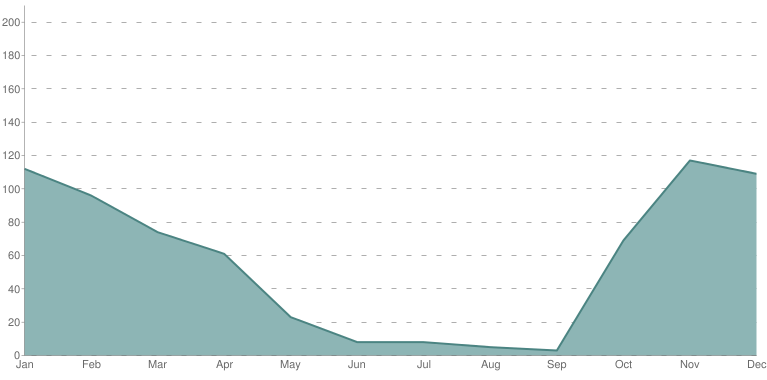 This varies according to the year and location.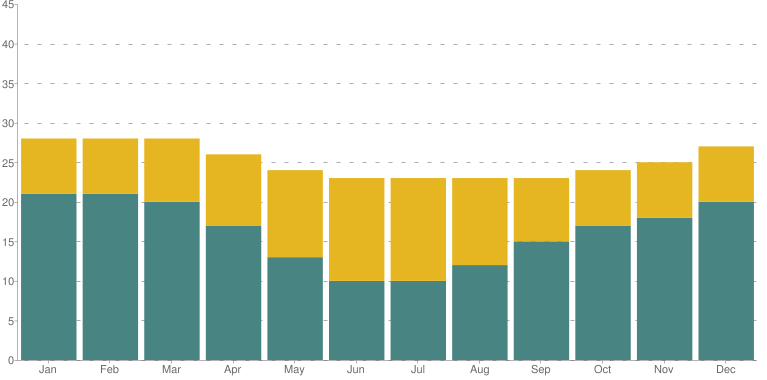 These are the average highs and lows for Durban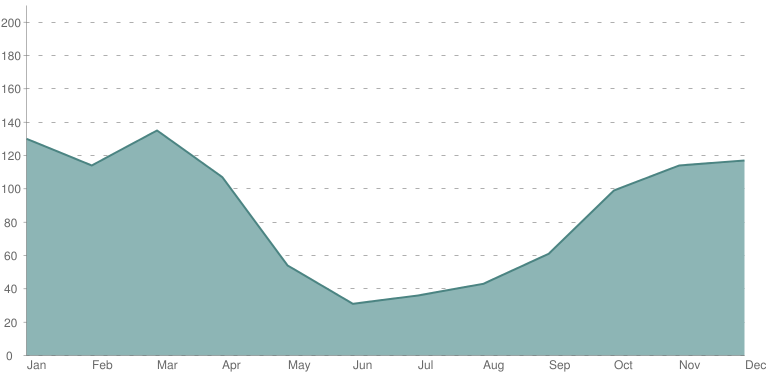 This varies according to the year and location.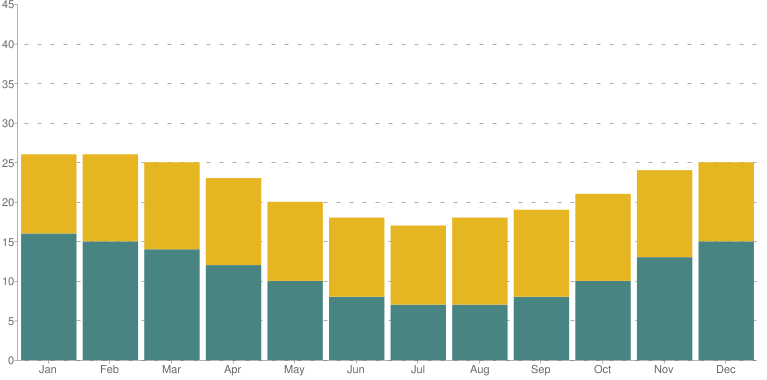 These are the average highs and lows for Cape Town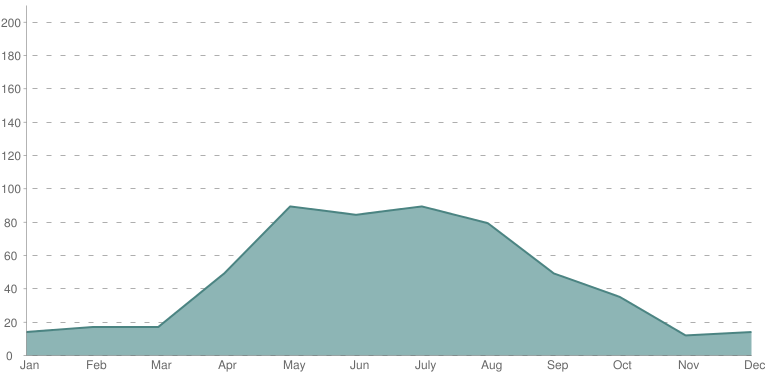 This varies according to the year and location.
South Africa is located on the southern tip of Africa. It is bordered by the Atlantic Ocean on the west, the Indian Ocean on the south and east. Along its northern border, from west to east, lie Namibia, Botswana, and Zimbabwe, and to the northeast are Mozambique and Swaziland. Wholly-enclosed by South Africa, and situated in its eastern central plain, is the independent kingdom of Lesotho.
Pretoria (administrative)
Cape Town (parliament)
All visitors are required to carry a passport that is valid for six months beyond the intended length of stay, hold tickets for return or onward travel and have sufficient funds for their stay. There should be sufficient blank pages for entry stamps upon arrival. There should be two blank facing visa pages. Most nationalities do not require a visa for entry into South Africa, but we recommend our customers to please consult the nearest embassy. Visas are not issued on arrival at South African ports of entry and should be affixed in your passport before you travel. Visitors arriving in South Africa without visas, when one is required, will be refused entry and placed on return flights.
The unit of currency is the Rand (R). Notes are in R200, R100, R50, R20 and R10. Coins are in denominations of R5, R2, R1 and 50c, 20c, 10c, 5c, 2c and 1c.
Credit Cards: Visa, American Express, Diners Club and MasterCard are accepted by most restaurants, stores, hotels, car rental firms and other points of sale and service. Proof of identity may be requested in some instances and it is therefore useful to carry a passport or some form of photo identification at all times.
Most banks are open Mondays to Fridays 09h00 – 15h30 and Saturdays from 08h30 – 11h00.
The following banks offer foreign exchange services: First National, Nedbank, Standard Bank, and ABSA. Various automated teller machines (ATM's) are found in every large town. Several international banks have branches in the main cities.
The banks and the Bureau de Change at most airports offer the best exchange rates, but it is also possible to change money at hotel receptions.
The VAT rate is 14% and is levied on most products and services.
Foreign tourists can have VAT refunded at a port of exit provided the value of each invoice for goods purchased exceeds ZAR 50.00 and the total value of all items purchased exceeds ZAR 250.00.
To qualify for a refund, visitors must be in possession of a valid passport, valid tax invoices and must produce the goods purchased. Please note that a receipt stating "for information only" is not accepted by the VAT authorities. The document must stipulate that it is a VAT invoice and show the amount charged. Goods are also not to be utilized/consumed whilst in South Africa and must be in original packaging.
There are a variety of shopping centres, local handicraft markets and roadside stalls. Quality gold and diamond jewellery is high on the list of the most popular purchases. Leather goods, wooden carvings, sculptures, paintings, bead work and woven articles are also available for purchase.
Most major shopping centres and malls operate 7 days a week, but in smaller towns and rural areas you will find that shops are closed on a Sunday.
Trading hours are normally: Monday – Saturday: 09h00 to 17h00 Sunday: 09h00 – 14h00
Suggested shopping complexes
Cape Town
Cavendish Square – Claremont (15 minutes from city centre)
Victoria Wharf – Victoria & Alfred Hotel
Canal Walk – Century City
Johannesburg
Sandton City and Sandton Square – Adjacent to the Sandton Sun Hotel
Village Walk – Sandton
Rosebank Mall – Adjacent to the Grace Hotel
Sunstar Diamond Cutting Works – 1147 Richard Road, Midrand, Tel: 011-315-8015
Durban
La Lucia Mall – La Lucia (near Umhlanga)
The Pavillion – Westville
Gateway Centre – Umhlanga Rocks turnoff from the N2
In South Africa one drives on the left hand side of the road. The speed limit is usually 60-80 kph in built up areas and 120 kph on highways. Safety belts must be used at all times. Overseas visitors must carry a valid international driving licence. Should travellers not be in possession of a valid international driving licence before leaving their country of residence, they will not be permitted to hire a vehicle in South Africa. Talking on a cell phone whilst driving is an offence and if caught you will be fined.
Filling stations are conveniently situated throughout the country. Unleaded fuel is available. Most filling stations are open 24 hours a day. Please bear in mind that you are only able to pay for fuel in cash and filling stations are not self service.
Apart from malaria in certain areas (mainly confined to the eastern half of the region, especially on the coastal plains) travel to South Africa generally poses no medical threat.
Please note that Africa Uncovered Ltd cannot and will not be held responsible for ensuring that you take the necessary health requirements & vaccinations we strongly advise that you consult your local Doctor for advice.
All electrical appliances run on 220v. Outlets are round 3 pin, 15 amp plugs. Special adapters for video cameras, chargers and hairdryers are needed and can sometimes be supplied by some hotel receptions.
Various safari camps and lodges may not have 220v and may operate on solar powered 12v electricity. Remember to bring spare batteries to have charged at the lodge while out on safari.
Drinks are usually excluded from the cost of your package unless otherwise specified in your itinerary.
Laundries are available at hotels/lodges around South Africa and laundry is charged per hotel rates.
South Africa operates two hours ahead of Greenwich Mean Time (GMT) throughout the year.
Christian, Muslim, Hindu, Jewish and traditional religions
The dates of certain public holidays change from year to year – refer below. If a public holiday falls on a Sunday, then the Monday is also declared a public holiday