Rwanda
is "the land of a thousand hills", a magnificently beautiful country and home of the Mountain Gorilla.
Gorilla Trekking
takes place in the Virungu Mountains which are just over 3 hours drive from the capital Kigali. In a short vacation, a tourist can reach volcanoes, rainforests, savannah, lakes and the beautiful city of Kigali. Located in the heart of Central and East Africa with easy access to bordering countries of
Uganda
,
Tanzania
, and
Kenya
, Rwanda is an ideal location for travel within the region and a Gorilla Trekking excursion combines really well with a safari on the open plains of the
Masai Mara
or
Serengeti
. Rwanda can be visited throughout the year. Gorilla trekking and other forest walks are less demanding during the drier months from June to September.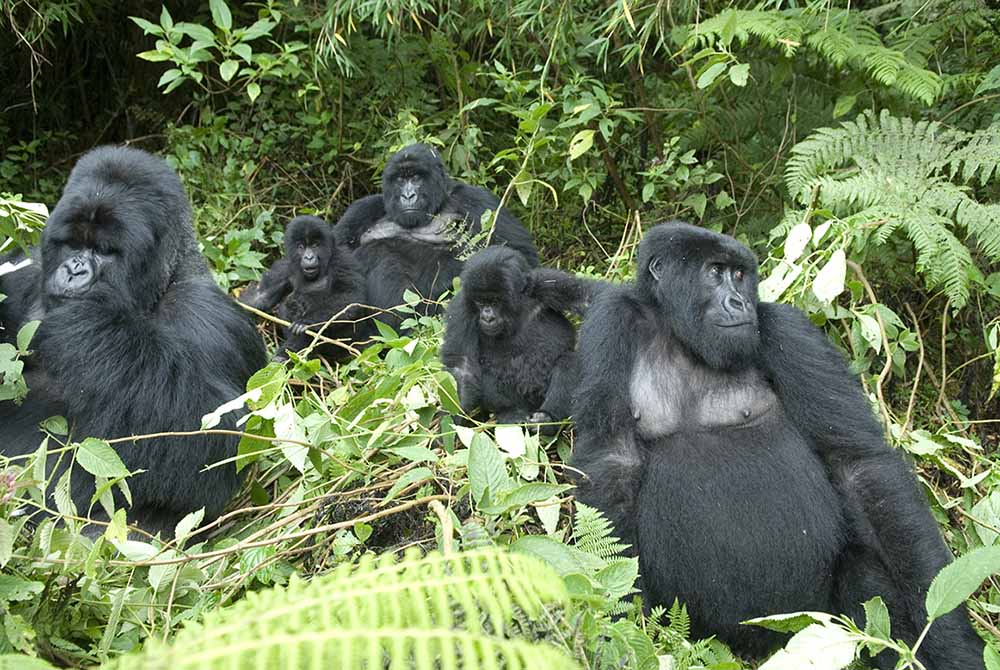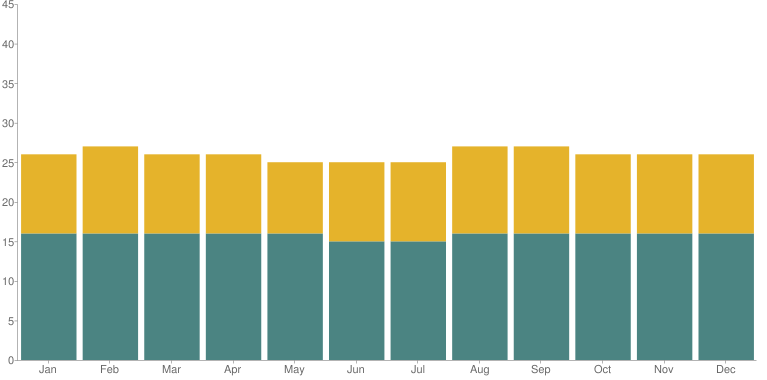 These are the average highs and lows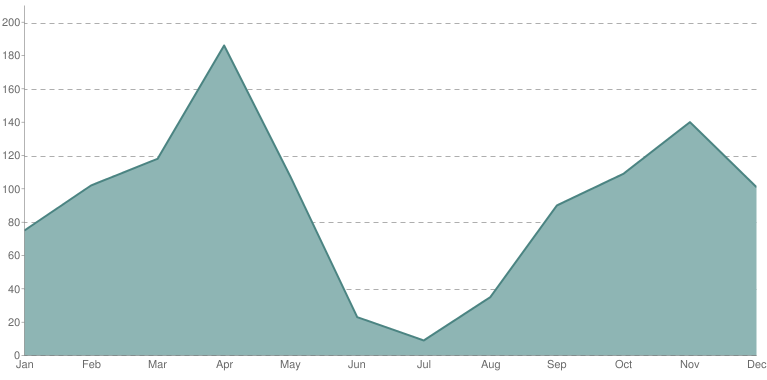 This varies according to the year and location.
Rwanda has strict environmental laws. The use of plastic bags (polythene papers) has been banned. Beware not to carry such since they will not be allowed into the country at the border checkpoints. Kigali is a clean and green city. You are expected to throw your litter in rubbish cans which are fitted all over. Walk along the provided foot paths. Do not step on the grass.
A certificate of yellow-fever vaccination is required. Much of Rwanda lies at too high an elevation for malaria to be a major concern, but the disease is present and prophylactic drugs are strongly recommended. It is advisable not to drink tap water. Bottled mineral water can be bought in all towns. Hospitals are located in all major towns.
Rwanda has an excellent cell phone network covering almost the entire country. International phone calls can be made easily. Appropriate SIM cards for the network are readily available everywhere, even in remote towns. Cell phones can be purchased or rented from major shops in Kigali. Most towns have several Internet cafes and computer centres.
Dress codes are informal. When tracking gorillas, wear sturdier clothing to protect against stinging nettles, and solid walking shoes. A hat and sunglasses provide protection against the sun, and a waterproof jacket may come in handy in the moist mountains.
Kigali is the main airport and capital of Rwanda. You can also find a variety of activities to do.
Rwanda was plunged into the depths of despair during a terrible 100 days of killing in 1994. The horror of that period was brought to an end shortly after the Rwanda Patriotic Front ("RPF") captured Kigali in July 1994. The RPF has since largely succeeded in forging a strong sense of national rather than ethnic identity in Rwanda, and the incredible spirit of reconciliation and the high level of political stability have encouraged the repatriation of millions of refugees. We encourage our clients to take the time to understand the events of 1994 and appreciate the truly remarkable progress the country has made since then.