Serra Cafema Camp Summary
Serra Cafema is located in the extreme north-west of Namibia and gets its Portuguese name form the mountains to the north that dominate the skyline. The camp is a 3 hour flight from Windhoek. The camp is built within an island of ancient Albida trees on the bank of the Kunene River and shares the area with the Himba people, some of the last true nomadic people in Africa.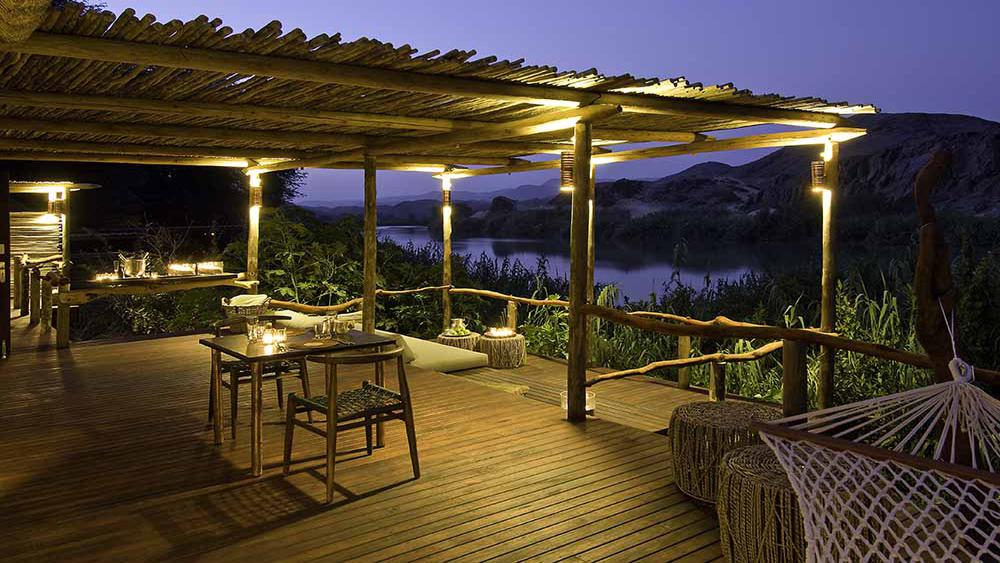 The remote Serra Cafema Camp

What Africa Uncovered says…
Serra Cafema Camp is one of the most remote camps in all of Southern Africa and offers one of the most memorable experiences in Namibia. It is very remote but well worth the time getting there.
Serra Cafema Camp Description
Serra Cafema Camp consists of 8 canvas and thatch tents are raised off the ground with en-suite bathroom facilities, ceiling fan and mosquito nets. The camp also has a pub, dining room and pool for guests' enjoyment. One goes to sleep at night to the gurgling water sounds from the rapid just downstream from the camp. There is so much to do here that it is recommended that guests stay a minimum of three nights.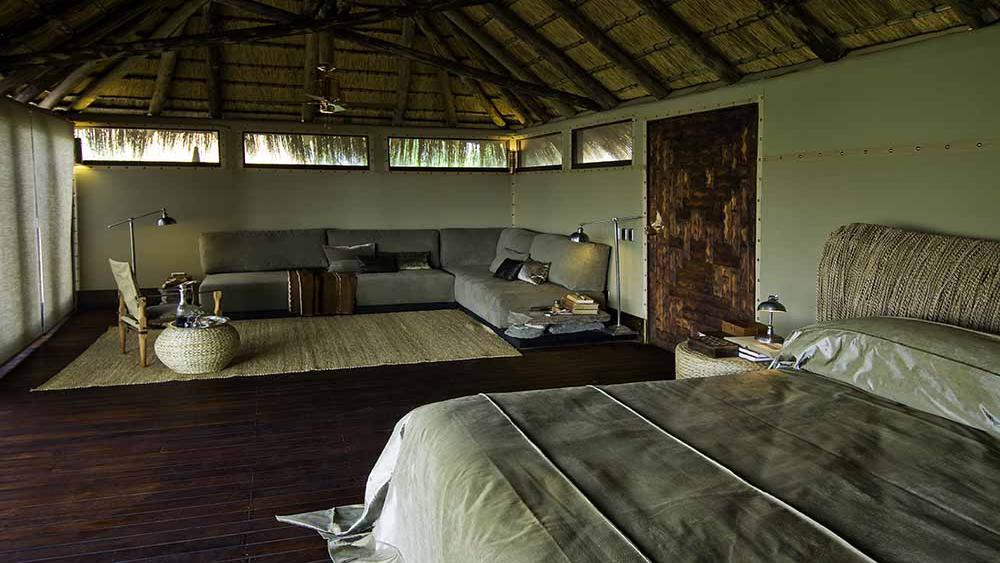 A room at Serra Cafema Camp
Walking in the remote mountain and river valleys are a highlight. The native Ovahimba families who live in the nearby vicinity often visit Serra Cafema, this enables guests the opportunity to learn about their lifestyle and traditions. One of the highlights of Serra Cafema is the carefully guided quad-bike excursions that tread lightly on the dunes.
The Kunene River is the only permanent source of water in the region and creates an oasis along its banks surrounded by rugged mountains and sand dunes. In stark contrast, during the day, guests spend their time exploring one of the planet's driest deserts. Guests enjoy the breath-taking landscape scenes with Springbok, Ostrich and Oryx dotted here and there, traversing the sand dunes in 4×4 Landrovers and boating on the Kunene River where we can watch for the Kunene crocodiles.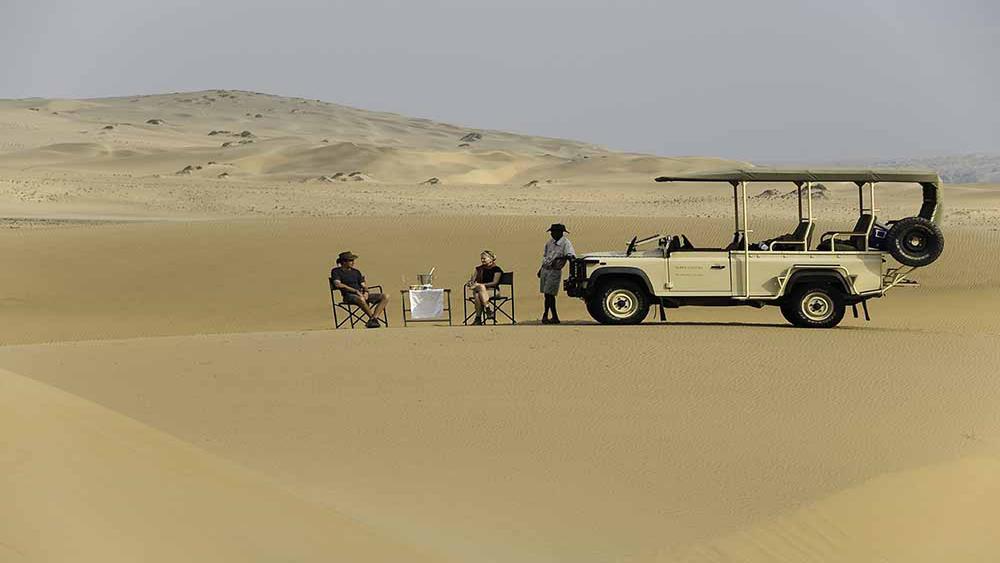 On safari at Serra Cafema Camp
Enquire about Serra Cafema Camp
Guide Price: From USD $425 per person per night sharing
Rates may vary according to season