Saruni Samburu Camp is located on a private concession owned by the Kalama Wildlife Conservancy and is only seven kilometers – and 20 minutes of exciting game drive – away from the Northern border of Samburu National Reserve.
Saruni Samburu is perched on the top of the Kalama mountains with an all-round view of Northen Kenya all the way to snow-covered Mount Kenya.

What Africa Uncovered says…
Saruni Samburu is a good option for those wanting to visit Samburu and that require that extra bit of luxury.
Saruni Samburu Description
There are four houses (two of them are large family villas with two separate bedrooms each and two spectacular bahrooms), a large swimming pool with dramatic view over Samburuland, a waterhole that attract elephant, reticulated giraffe, zebra, oryx and all the species that make Kalama so special.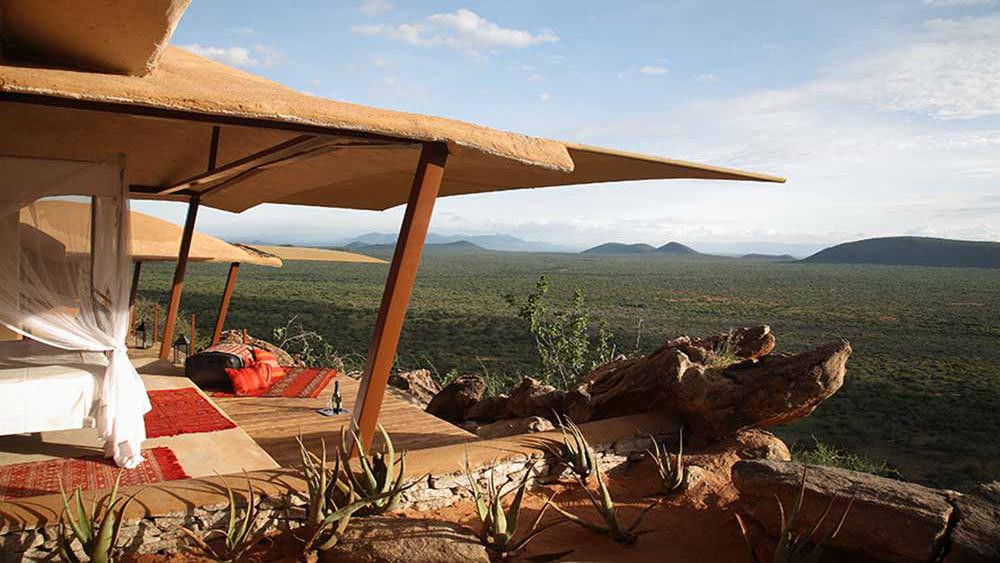 A lovely tented room at Joy's Camp
Game drives are inside Samburu National Reserve and Buffalo Springs National Reserve, but many acivities take place in Kalama, a well-kept secret of Kenya's North. The traditions and semi-nomadic heritage of the local Samburu people are an important part of the experience at Saruni Samburu.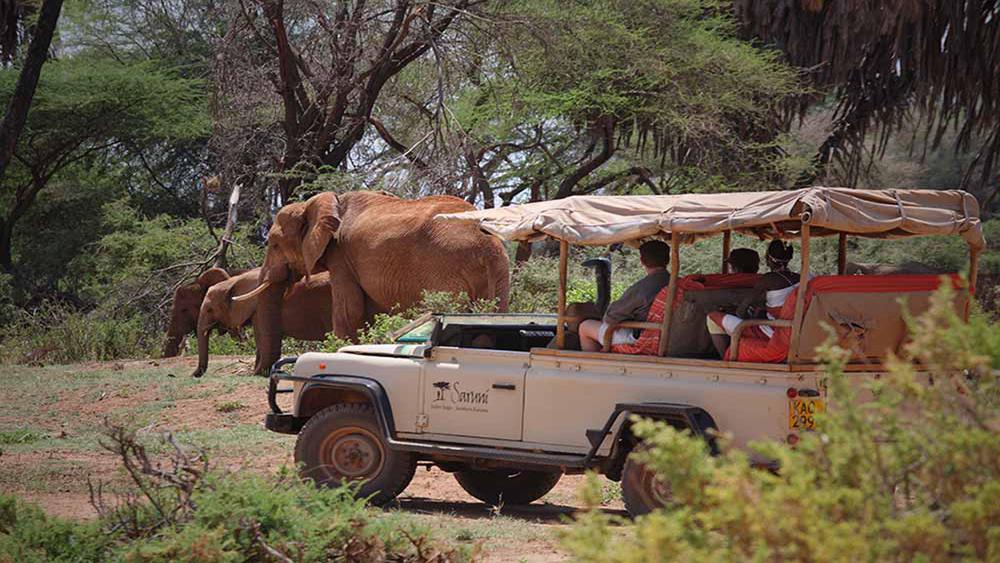 Enquire about Saruni Samburu
Guide Price: From USD $380 per person per night sharing
Rates may vary according to season