Kwetsani Camp is situated in the centre of the Jao Concession. The large elongated island on which Kwetsani is built is heavily wooded, cool and shady with Palm, Mangosteen and Fig trees and is one of the most remote camps in the entire Okavango Delta. All the Okavango's large predators are found here. Game drives are a highlight, enabling guests to enjoy varied and diverse game viewing.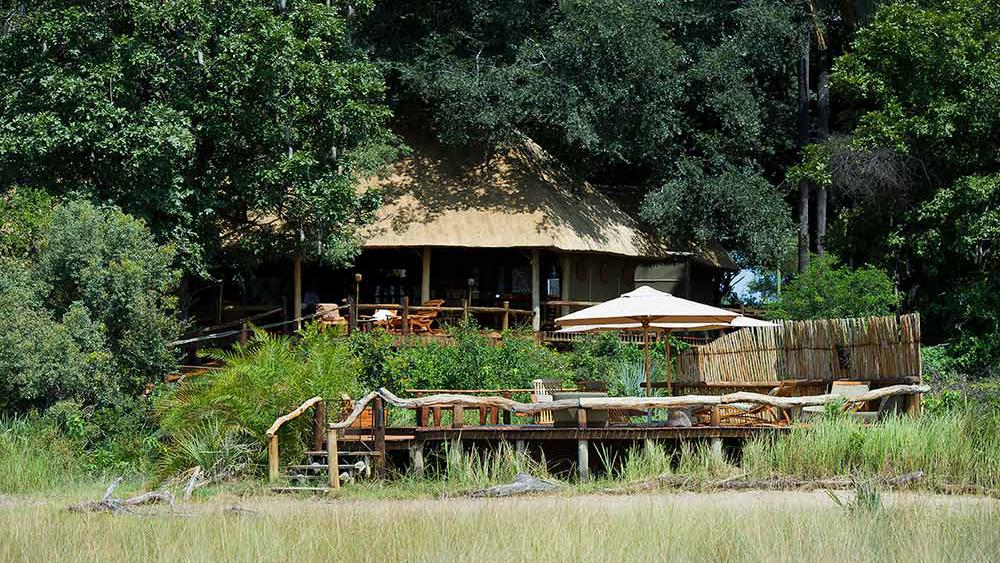 What Africa Uncovered says…
Kwetsani Camp is a small and intimate camp in one of the most beautiful parts of the Delta. This camp is ideal for a Honeymoon stay or for those that prefer a small camp with excellent personalised service.
Kwetsani Camp Description
Kwetsani Camp is raised on stilts beneath a shady canopy. Five wonderful, spacious tree-house chalets are built under thatch roofs, with wood, glass and a little canvas. All have en-suite facilities including a shower, flush toilet, twin basins and an additional outdoor shower for those who like showering in the open air. The camp overlooks an enormous floodplain dotted with Lechwe and Wildebeest. Guests can lie in their rooms, or in the pool, and watch the animals in front of the camp.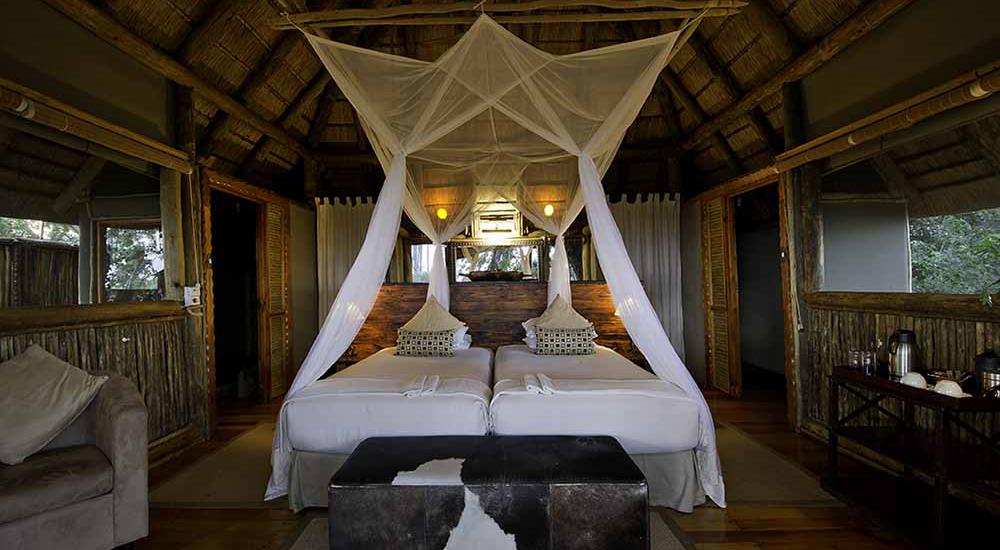 "Kwetsani Camp was amazing and we loved the Mokoros. The camp was just perfect and our guide was excellent. They really went out of their way to spoil us on our Honeymoon."
Kwetsani offers excellent land and water activities dependent on water levels from annual floods. Activities include Mokoroing, and game drives during the day and night. In the height of the Okavango's annual floods, boats are used to get around the area and also to transfer to the islands where the game viewing vehicles are located.
Lion, leopard, wild dog, cheetah, tsessebe and red lechwe are among the major game attractions at Kwetsani Camp, while hippo, sitatunga antelope and crocodile reside in the deeper, permanently lily-filled lagoons of the area.
Access into this area is only by aircraft (depending on the Okavango's flood levels, either Jao or Hunda airstrip is used for access to this camp).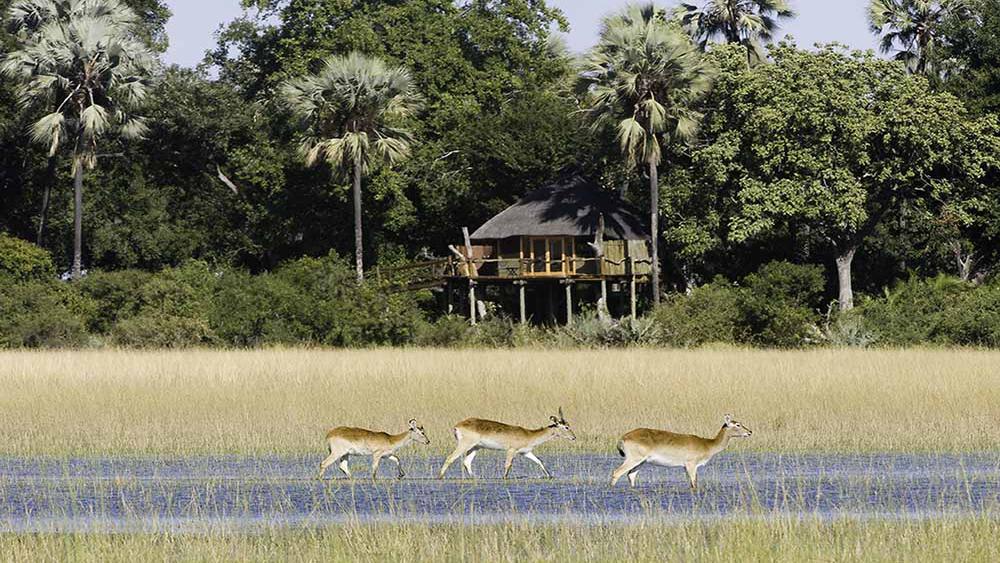 Enquire about Kwetsani Camp
Guide Price: From USD $793 per person per night sharing
Rates may vary according to season