Duba Plains Camp is a luxury safari camp situated in a remote area of Botswana's Okavango Delta. Duba Plains is located in a private 30,000 hectare reserve and therefore night drives and walking safaris are permissible. Duba Plains is a highly recommended safari destination and is famous for its lion prides and a huge herd of Cape Buffalo. The often daily interactions between one of the lion prides (The Tsaro Pride) and the Cape Buffalo (this particular pride's main prey) have been famously documented by National Geographic in a film titled "Relentless Enemies".
Duba Plains Camp is situated on an island amongst beautiful scenery, surrounded by vast seasonally flooded plains that host the famous lion and buffalo of Duba and shaded by tall ebony, fig and garcinia trees.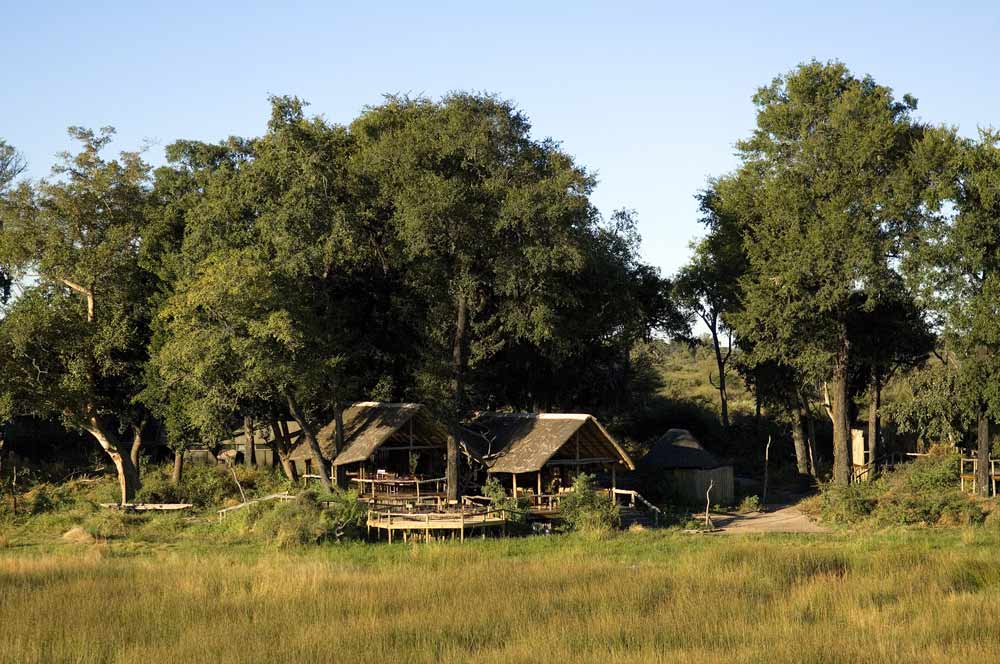 What Africa Uncovered says…
Duba Plains Camp is an excellent Okavango Delta Safari Camp. It is in a remote part of the Delta which is famed for its Lion and Buffalo interaction. The camp is small and intimate and offers and outstanding Okavango Delta Safari Experience.
Duba Plains Camp Description
Duba Plains Camp is an intimate luxury safari lodge consisting of 6 large tented en-suite rooms with shower and flush toilet facilities, and an additional outside shower with a veranda overlooking the floodplain. All tents are raised on low wooden platforms overlooking the flood plain. The dining room and bar area is raised on decks, and there is a great pool with a view.
Since Duba Plains has access to large islands, floodplains and marshes, the camp offers a diversity of experiences. Duba's real treat is its exclusivity and is particularly suited to those who want to be in a truly remote part of the Okavango and still receive a highly personalised experience. Duba Plains Camp is also the perfect base from which to witness the amazing interactions that are played out on an almost daily basis involving the legendary Tsaro pride, a pride of massive female lions that often venture into the water to wrestle down their buffalo prey.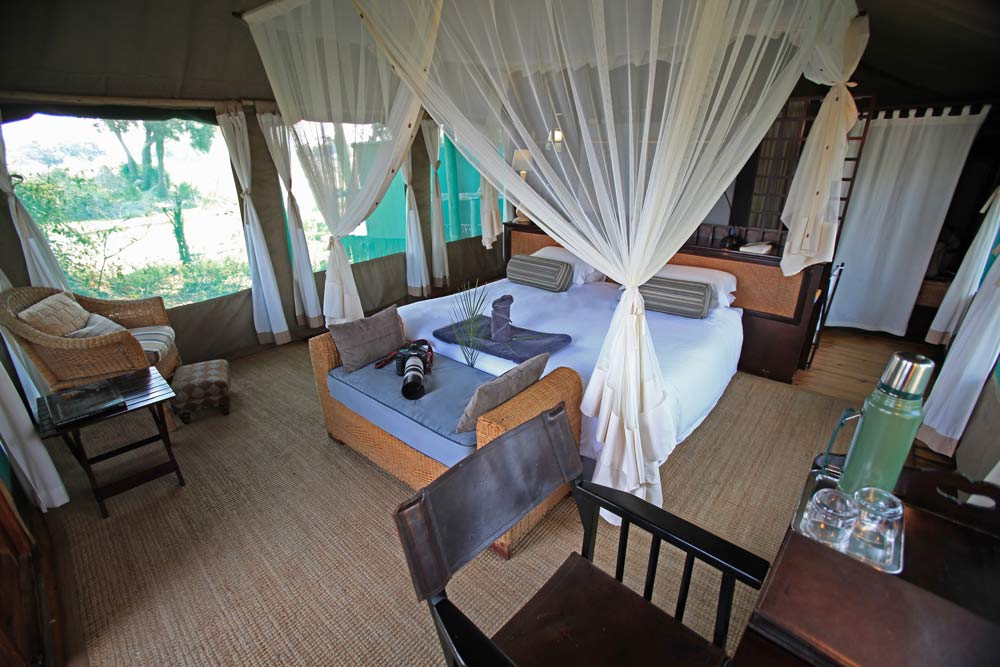 "Duba Plains was simply phenomenal. Lions chasing buffalo, Buffalo chasing lions. It was simply awesome to witness and our guide was exceptional too."
Dave & Jen Channing – USA
Duba Plains Camp offers a variety of activities, ranging from mokoro and boating excursions (water level dependent) to game drives in open 4×4 vehicles and walking safaris (at the manager's discretion) if water levels permit.
This pristine area is home to Lion, Elephant, Leopard, huge herds of Buffalo and Lechwe, as well as a large variety of Okavango Delta bird life. Slaty Egrets and Wattled Cranes are some of the Okavango specials found in the area.
Without doubt a stay at Duba Plains Camp whilst on Safari in Botswana is sure to live long in the memory!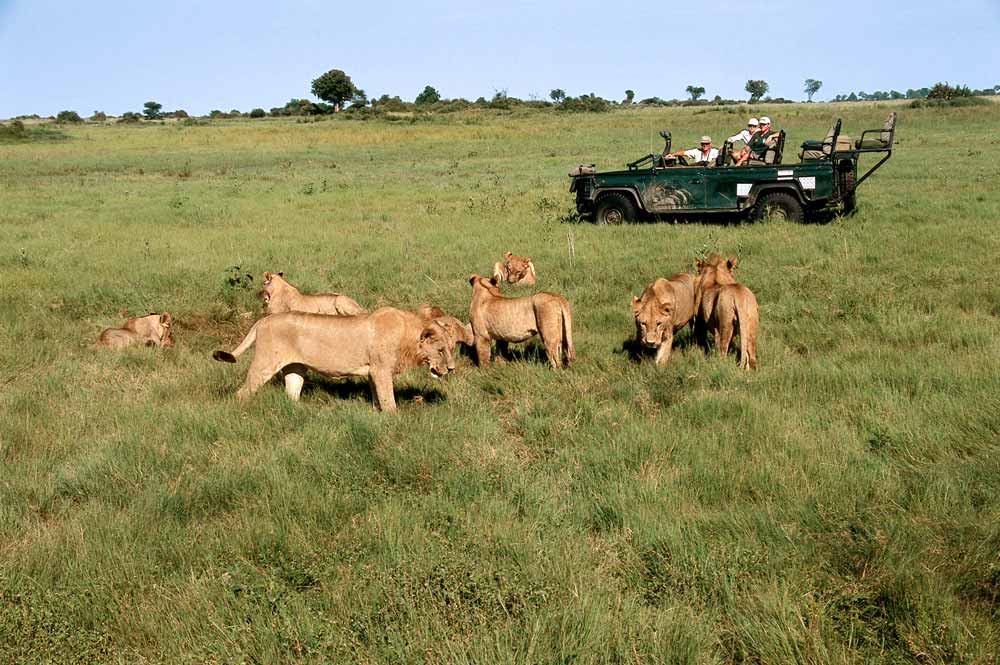 Enquire about Duba Plains Camp
Guide Price: From USD $1,049 per person per night sharing
Rates may vary according to season