Many organizations in Zimbabwe are making amazing efforts to protect their fantastic wildlife. A Safari in Zimbabwe is one of the most treasured safari experiences one can have and it's down to some truly amazing conservationists that we can enjoy this amazing land and her exceptional wildlife. Here we reveal a smaller conservation outfit which does a fantastic job of ensuring that the animals in this region have a fighting charge of survival.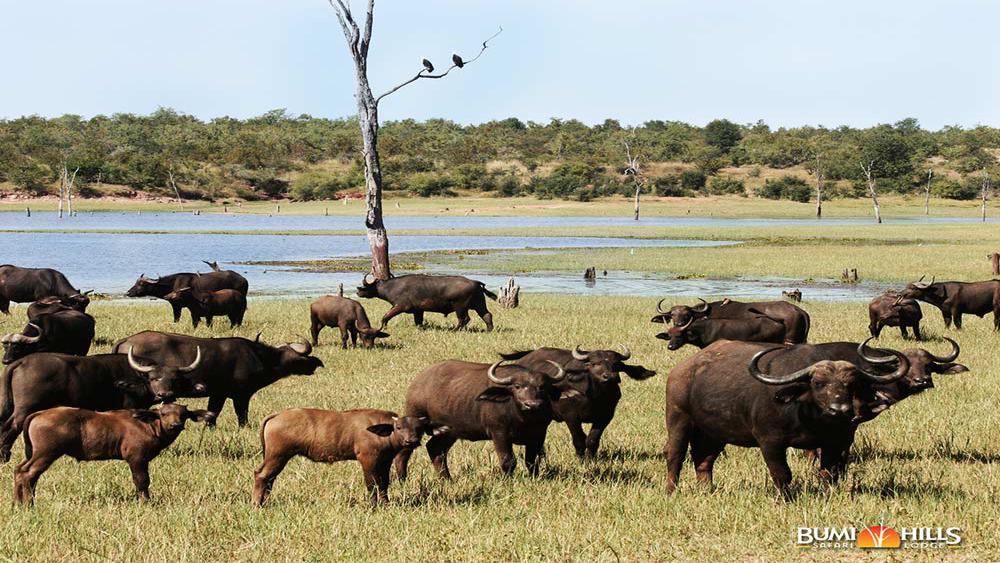 Bumi Hills Safari Lodge Anti-Poaching Unit (BHAPU) was established in 2009 to help protect the magnificent wildlife that is found in the amazing Bumi Hills region of Lake Kariba in Zimbabwe. This area is one of immense natural beauty and excellent wildlife, that remain in the area due to the permanent water supplied by the immense Lake Kariba. This region is fairly remote and unfortunately poaching does occur. The Bumi Hills Safari Lodge Anti-Poaching Unit (BHAPU) has been tasked with apprehending ivory poachers, rescuing wounded animals and removing the large number of snares and other traps laid down by poachers.
This is no easy job and to date BHAPU has removed over 5,500 snares and rescued countless animals. One of the more recent rescues being that of a female Elephant. The Elephant was badly wounded as a result of her leg being trapped by an embedded wire snare. When the Elephant was located she was pinned down by the snare which had made a horrible gash on the Elephant's leg as she tried to no avail to drag her leg free.
In order to free the Elephant BHAPU had to arrange for a helicopter to be flown in with vets on board. The Elephant was darted, the snare removed and her leg was stitched up and she was injected with antibiotics. Due to the hard work and dedication of BHAPU the Elephant was able to survive this horrible incident. It is an ongoing struggle though, and it is down to the brave men and women of the BHAPU that this region is still a great wildlife destination.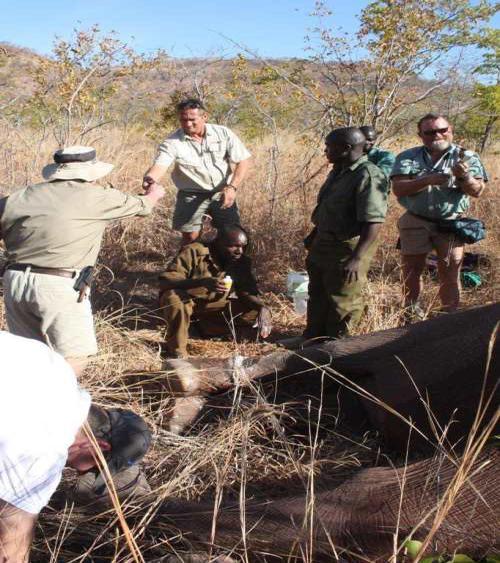 Bumi Hills Safari Lodge itself also plays a significant part in conservation. They do this by generating revenue streams in the region and this results in employment opportunities for local communities. For conservation efforts to succeed the support of the local communities is essential. If the local communities benefit from tourism through employment then they are one of the best assets one can have in the fight against poaching.