The best time of year to be on safari in the Serengeti is usually from July to October when the great Wildebeest Migration Herds cross the Mara River.
A Tanzania safari is an exceptional experience and no place delivers quite the same remarkable spectacle as the Serengeti National Park. From early July and even as early as mid-June the great herds start to mass on the Mara River in the far Northern Serengeti. From the time the great herds arrive in the far Northern Serengeti the main challenge is to safely navigate the Mara River and so access the lush plains of the Masai Mara. River crossings can begin immediately with the arrival of the front running herds however, the most spectacular crossings occur when the majority of the herd arrives and this usually occurs around mid-July to mid-August.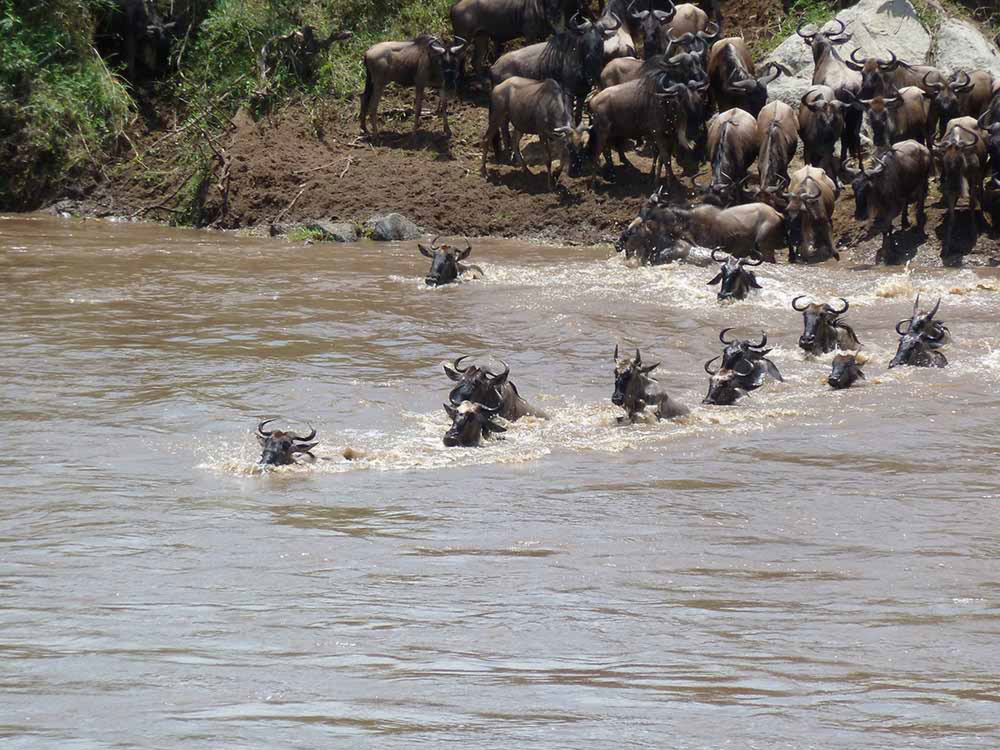 River crossings tend to occur even when most of the herds are far into the Masai Mara as some Wildebeest go back and forth whilst other delay their crossing time or simply just remain in the Serengeti. The majority of the great herds then cross back South from the Masai Mara back to the Serengeti in September and October but can be as late as November.
If seeing River crossings, which is quite a spectacular event, is high on the must see list then being on safari anytime from July to September is definitely the time to be on safari in the Serengeti. From June to mid-July the herds can also be seen crossing the Grumeti River with the best sightings happening in the Western Corridor, Grumeti Region.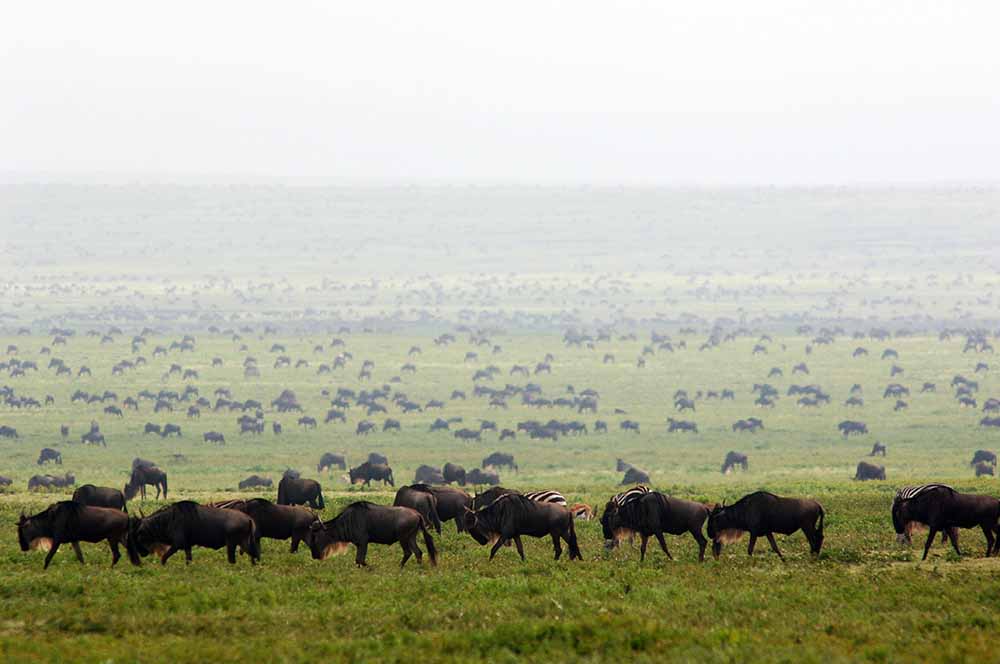 December to March is also a great time to be in the Serengeti as the great herds are spread out over the Southern Serengeti plains and Ngorongoro Conservancy area. The great herds attract a lot of predators to the region and as it is the time that a lot of young are born, there is a decent chance of seeing a kill. The downside and reality of this is that is it usually a poor, innocent baby wildebeest that is the victim. Nevertheless it is a great time to be in the Serengeti as even though there are no river crossings, the wildlife viewing is amazing.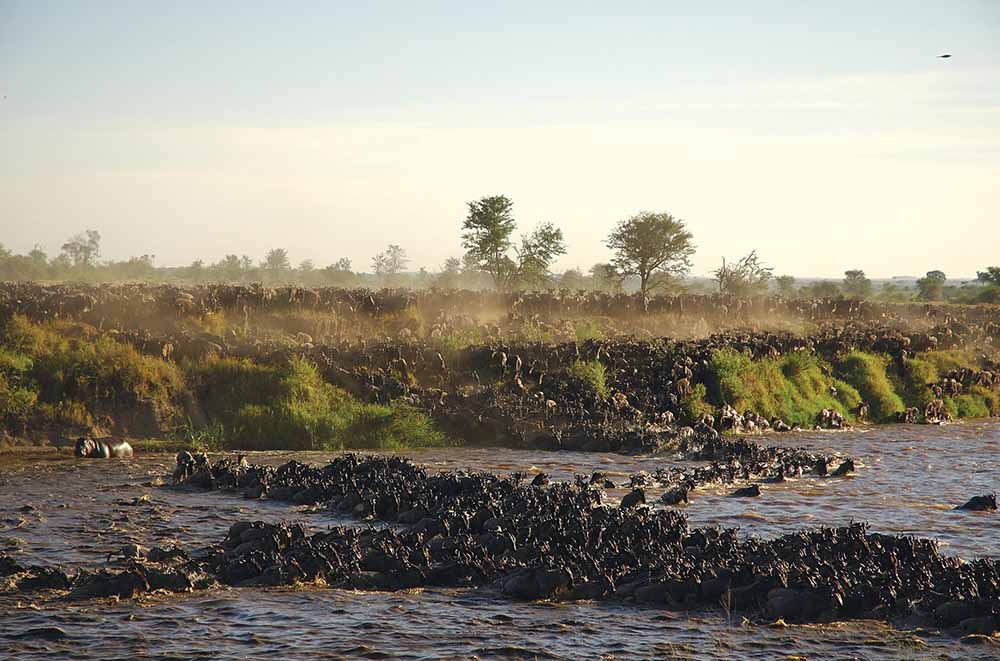 December to March is also a lovely time to be in the Northern Serengeti as there are less tourists about and even though the Migration is a lot further South there is always excellent permanent game in this area ensuring that it is a great all your round destination.
For guidance and booking an amazing safari to the Serengeti …
By Stuart Parker