Tanzania is a magnificent destination for an Africa Honeymoon, particularly from July to September when one can witness the Great Migration in the Northern Serengeti.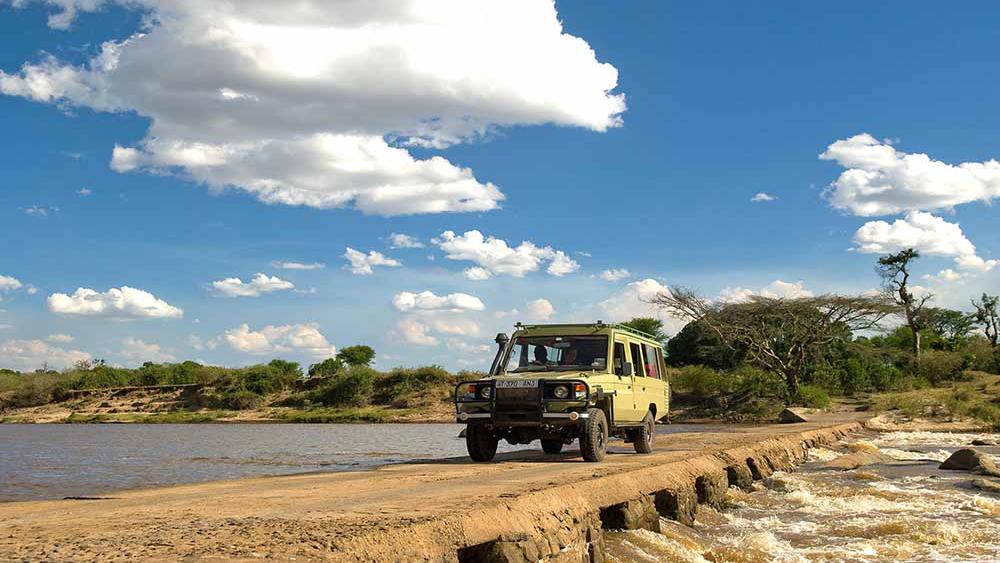 This recommended Tanzania Honeymoon itinerary visits Tanzania's iconic safari regions including the Ngorongoro Crater and Serengeti National Park and ends on the white sandy beaches of Zanzibar.
The itinerary starts with 1 night in Arusha where you can recover from your long flight before heading out on safari the following day. You will be met the next day by your private safari guide and you will depart in your private safari vehicle to the Ngorongoro Crater and stay 2 nights at Plantation Lodge.
Olakira Camp is an excellent small tented camp that is excellent for seeing the migration. You will then fly to Zanzibar for 5 nights of relaxation at the Matemwe Lodge which is located in the Northern part of Zanzibar. Matemwe Lodge is an ideal place to relax after a safari.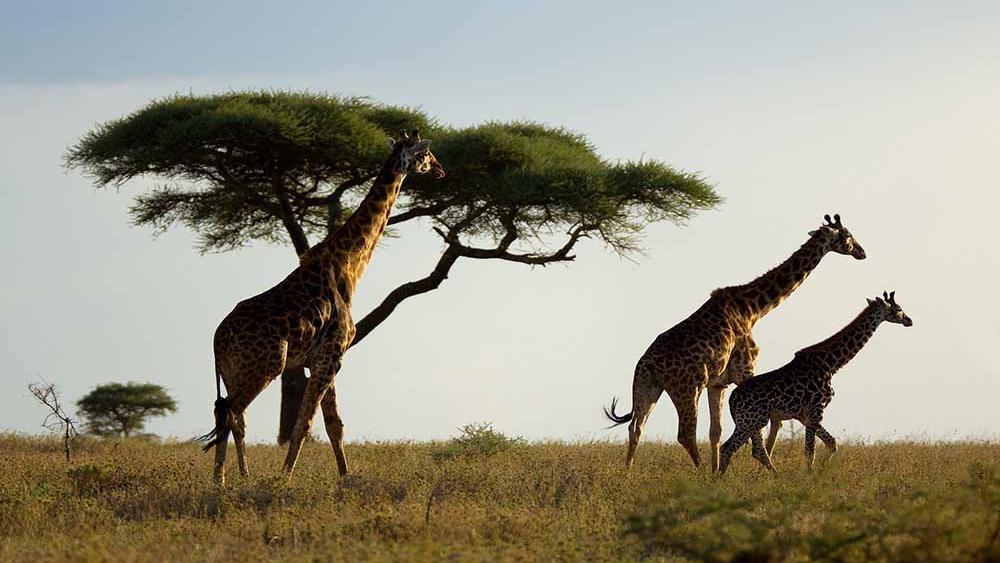 Day 1 On Arrival at JRO (Kilimanjaro International Airport) you will be met by an Africa Uncovered Representative and transferred to Onsea House.
1 Night at Onsea House staying in a standard room on a full board basis.
Day 2 You will check out of Onsea House and you will be met by your private guide and you will depart in your private 4×4 safari vehicle and set out for the Great Rift Valley and you will stop along the way for a game drive in Lake Manyara National park which is famous for pink flamingos and tree climbing lion. After your game drive in Lake Manyara National Park you will continue on to a beautiful lodge located in the Ngorongoro Highlands.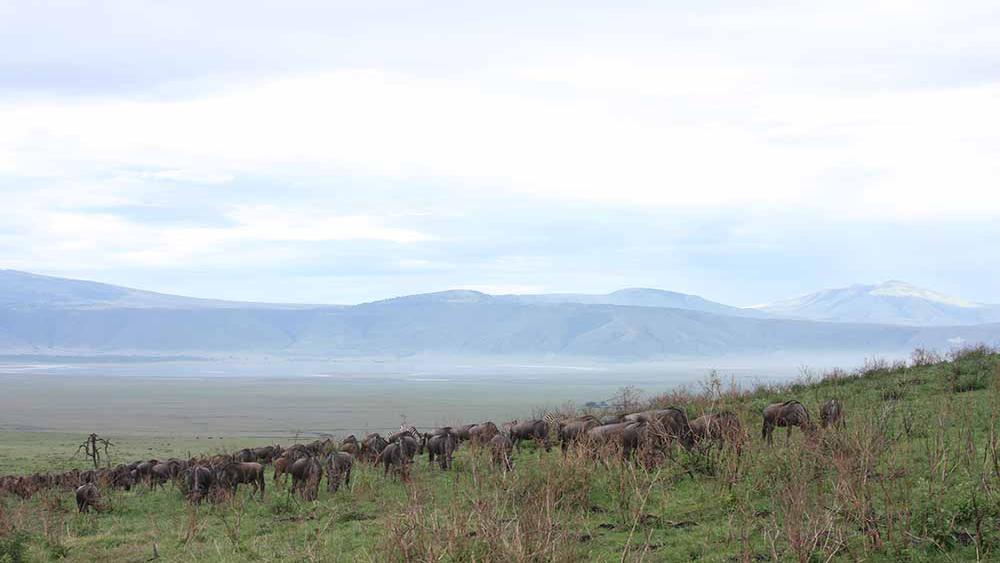 2 Nights at Plantation Lodge (Ngorongoro Highlands) staying in a standard room on a full board basis including an excursion into the Ngorongoro Crater with your private guide and vehicle. The Ngorongoro Crater is the World's largest intact volcanic caldera and is also one of the World's seven natural wonders. Due to its size and diversity, the crater floor is comprised of several distinct habitats, ranging from forest, swamps, lakes and springs, to open grassland and some sandy dunes. It's an awesome wildlife experience.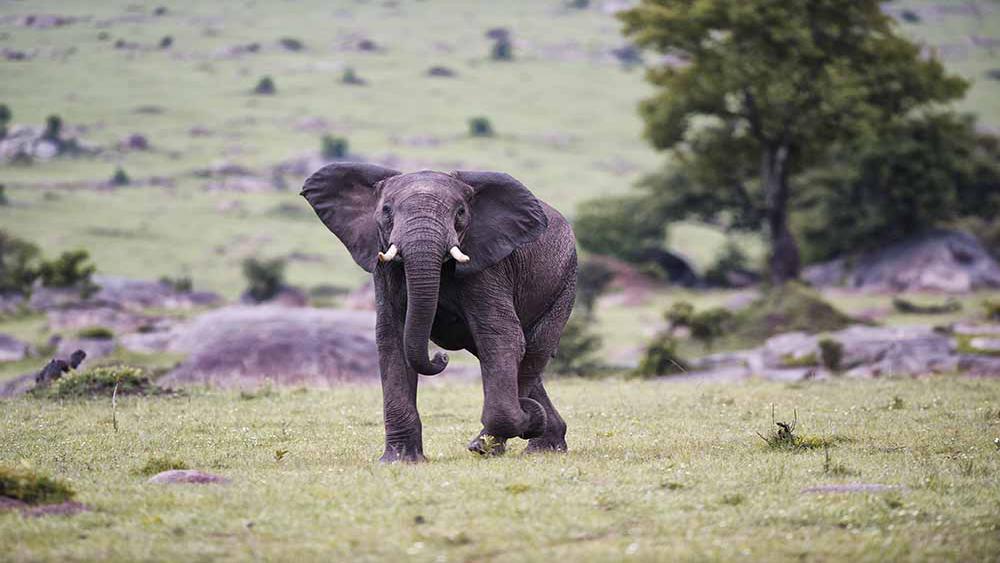 Day 4 You will depart from Plantation Lodge to Manyara Airstrip where you will board the 08:40am flight to the Northern Serengeti. On arrival in the Northern Serengeti at 09:25am you will be met by an Olakira Camp guide and transferred to Olakira Camp which has the perfect location close to the Mara River and so the camp should be ideally located to maximise your viewing of the great migration herds and hopefully you will get to see some amazing river crossings.
4 Nights at Olakira Camp staying in a tented en-suite room on a Full Board basis including non-premium drinks and shared scheduled game drives in the Northern Serengeti.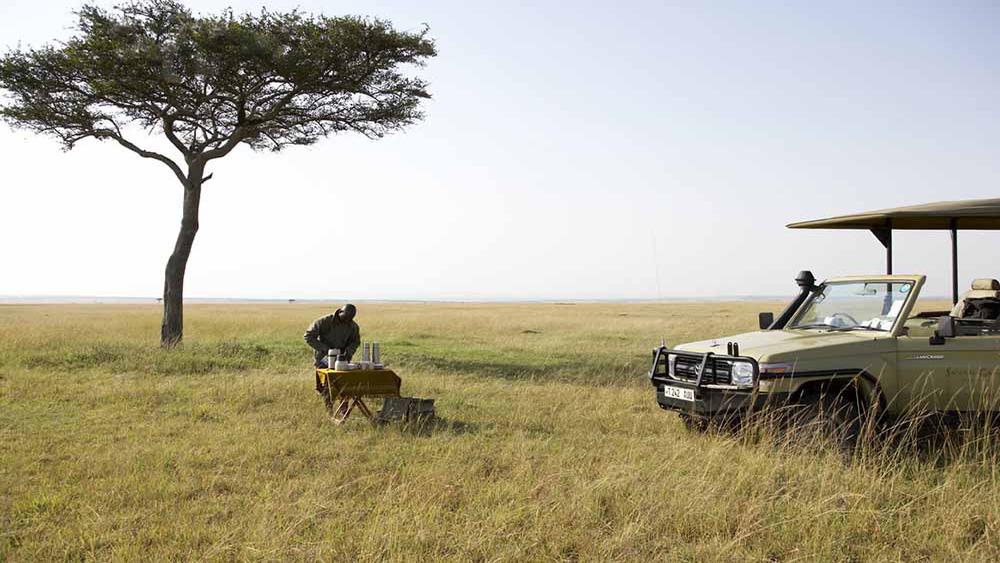 Day 8 You will be transferred in the morning to the airstrip where you can connect with a flight to Zanzibar departing at 10:00am and arriving at Zanzibar Airport at 14:35pm. On arrival in Zanzibar you will be met by an Africa Uncovered representative and transferred to Matemwe Lodge.
5 Nights at Matemwe Lodge staying in a bungalow on a Full Board Basis including non-premium drinks.
Day 13 You will be collected from Matemwe Lodge and transferred to Zanzibar Airport where you will connect with your onward flight home.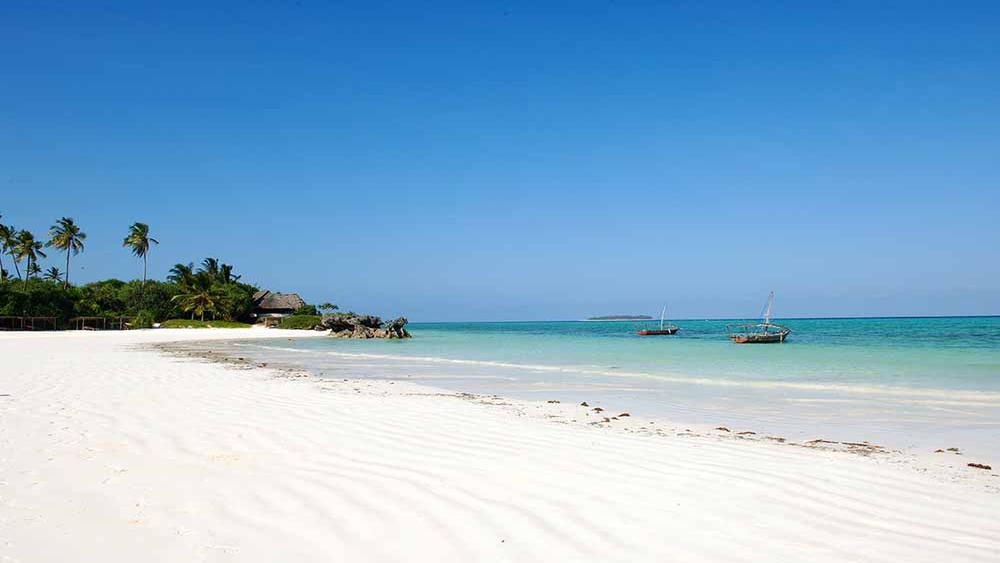 By Cristina Alias
Enquire now regarding this excellent Tanzania Honeymoon Safari itinerary.