The Sabi Sand Reserve which shares an unfenced border with Kruger National Park is one of the world's best safari destinations. Leopard viewing in this region is simply unbeatable. A day on safari in this magnificent region should live long in the memory!
A typical day on safari at any one of the luxurious lodges in the Sabi Sand Reserve usually starts with a wake-up call at the crack of dawn which is 5am from September to end of May and 6am from June to mid-September. You then wearily make your way to the main lodge where a strong coffee ensures that you are awake to see any activity in the bush on your morning game drive. After coffee and some snacks you then depart at around 5:30am (Winter programme runs 1 hour later) on your game drive.
The game drive lasts for around 3 hours and usually includes a stop for more coffee and snacks. After what is usually some excellent sightings you return to the lodge around 8:30am where a hearty breakfast is served. After breakfast you can head out on a safari bush walk. The bush walk usually focuses on the smaller animals and plants and guests usually set of with their guide walking from camp.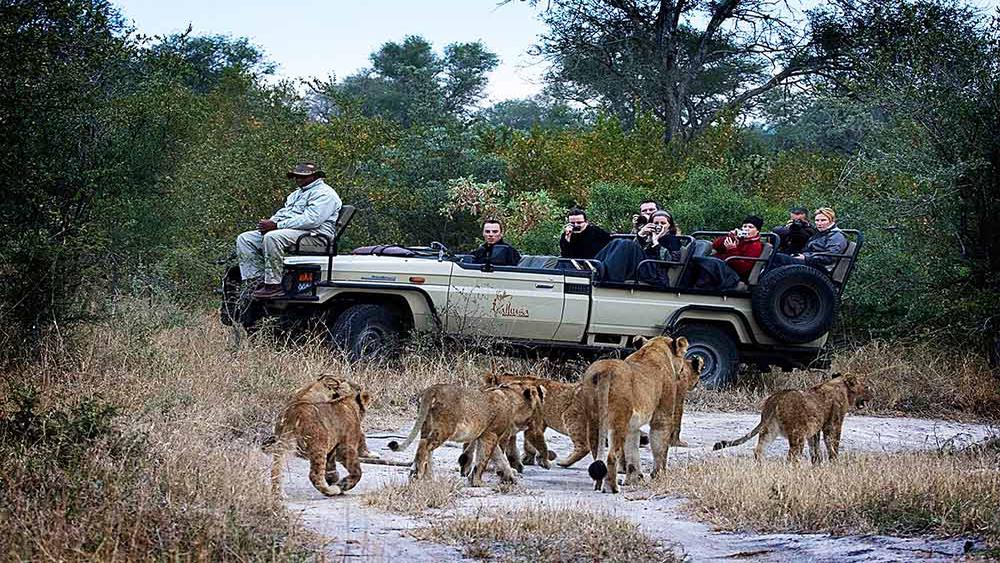 After your walk you can relax and then get ready for lunch which is usually served around 13:00pm. A safari lodge is the perfect place for an after lunch siesta. At 16:00pm afternoon tea is served and then you depart on the afternoon game drive at 16:30pm and return back to the lodge around 19:30pm. Guests then either head back to their rooms for a quick shower and freshen up or head straight to the bar for some pre dinner refreshments.
Dinner is then served at 20:30pm. A lot of lodges have various different venues around the lodge for serving Dinner. The most popular area to have dinner is in the Boma, which is based on a traditional African livestock enclosure. Enjoying dinner and sharing stories of the day's wildlife sightings beneath thousands of stars, with a warm fire burning in the centre of the boma is an amazing experience.
After dinner and a night cap or 2, you will be escorted back to your room. Guests need to be escorted at night as most camps are unfenced and so wild animals including predators can wonder through the camp. Once you are inside your room you must remain there until the morning wake-up call as it is not safe to leave your room at night.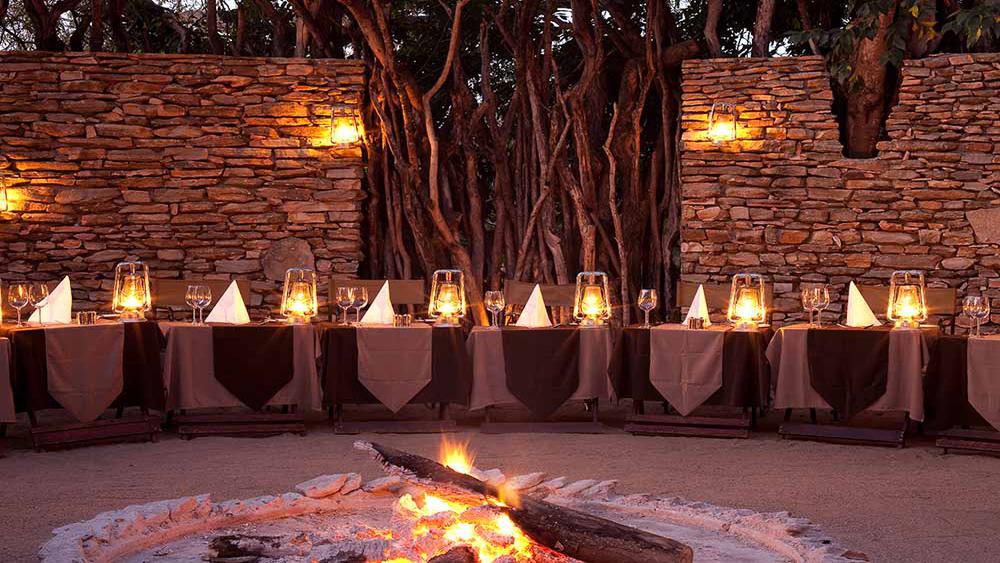 After what is sure to be a great night's sleep you will then begin another magical day on safari in Africa.
Cristina Alias