Rhino are magnificent animals to see in the wild and are one of Africa's iconic wildlife, but tragically they may not be around for long. These amazing animals are being ruthlessly slaughtered for their horns which are valued highly in China and Vietnam. Although Rhino horn has no proven medicinal value, ancient Chinese beliefs indicate that it does and with a rising middle class in China, demand for rhino horn has reached epic proportions. It is estimated that over 400 Rhino have been killed for their horns so far in 2013 (Jan to August).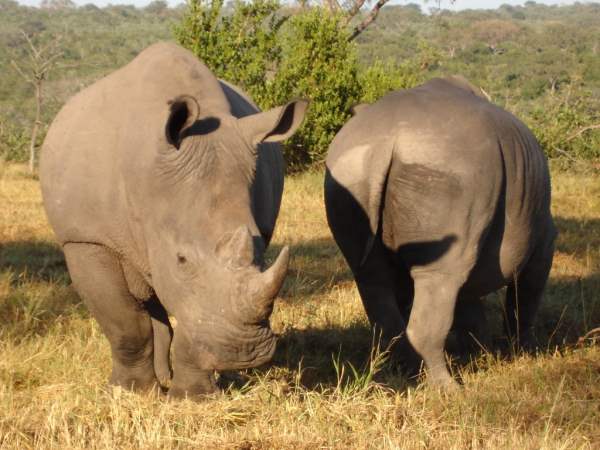 There are many brave and generous people that have dedicated their lives to the conservation of these truly remarkable animals and there are still some fantastic destinations for seeing Rhino. Both Southern Africa & East Africa offer excellent opportunities for seeing Rhino in their natural habitat.
South Africa is arguably the best country for seeing Rhino. Kruger National Park has a healthy population of Rhino and the sightings in the Sabi Sand Reserve are excellent. Hluhluwe & Madikwe Game Reserves are also excellent places to see both black and white Rhino. There are also a number of smaller private game parks in South Africa where rhino can be seen.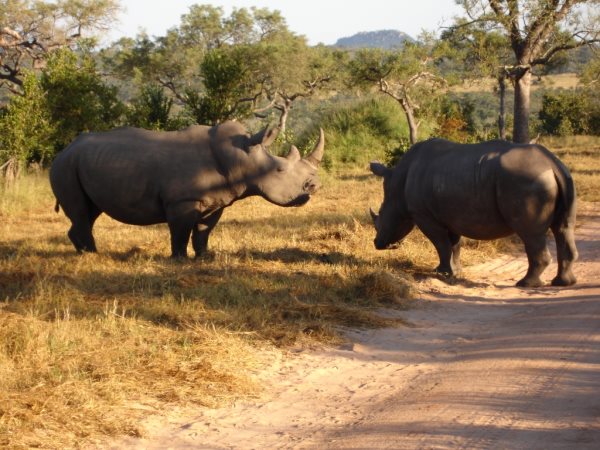 Namibia is another country where rhino can be seen on safari. Namibia has a healthy population of the endangered black rhino and these awesome creatures can be seen in Etosha National Park as well as in Damaraland. Certain camps in the Damaraland region offer rhino tracking as a main activity at the camp.
In Botswana, Rhino were all but wiped out in the 1970s by illegal hunting. In the Okavango Delta, Rhino have been reintroduced on a very small scale in the Moremi Game Reserve, however, most of Botswana's Rhino population exist in the Kalahari Desert region. Rhino can also still be seen in Zimbabwe in Matusodona National Park and Hwange National Park as well as smaller private reserves in the Lowveld region.
East Africa does not have as prolific Rhino numbers as Southern Africa which is mainly due to the effect of hunting and poaching. Meru National Park has an excellent 80km2 Rhino Sanctuary in the park, that is heavily guarded and where one can see both black and white rhino. Rhino can also be seen in Kenya's Masai Mara and Tanzania's Serengeti National Park and Ngorongoro Crater.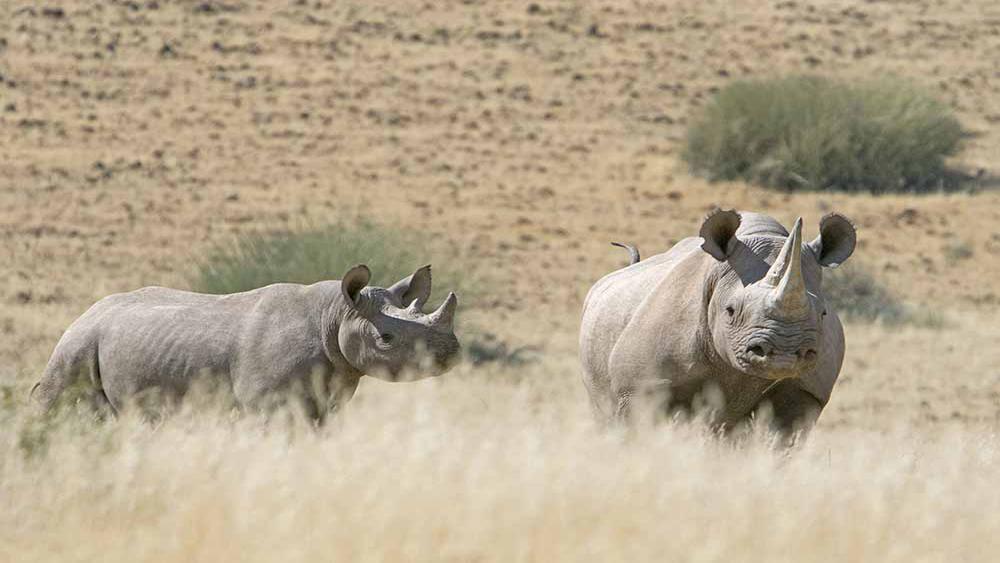 At Africa Uncovered we encourage our safari clients to visit one of the regions where Rhino can be seen and to assist in any way possible in the conservation of these remarkable animals.
Stuart Parker